This week for Five Star Friday I want to talk about a band coming to the Pageant in St. Louis on March 27th.
I've been listening to their music ever since I heard their album Sidewalks and I can't recommend them enough. They combine the ridiculous with the serious, mixing synthesizers, intense drum beats, combining elements of electronic, pop, rock, and hip-hop. If you've never heard Matt and Kim, check them out!
New Glow throws traditional music out the window. Matt and Kim create what you wouldn't at first think could be a catchy–or even cool song considering their lyrics often make fun of themselves or they can be genuine and heartfelt. This album has both of these moods and everything in between, whether it's a song about wearing a hoodie everywhere and for every occasion or a song like "Not Alone" that's about the triumph and rarity in finding a true friend. Be sure to request this album before they hit the stage this March!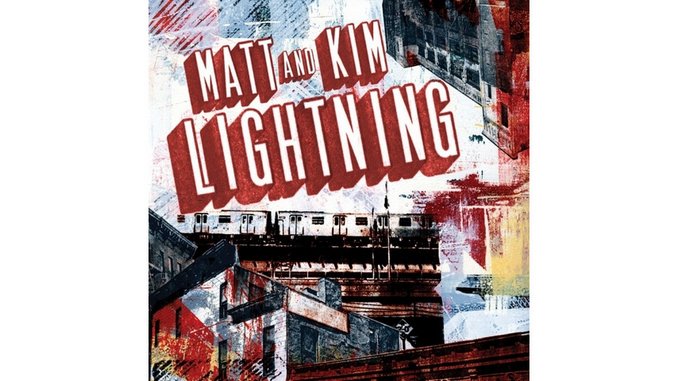 Lightning takes on a slightly darker tone than some of their other albums, perhaps even melancholic, yet with upbeat songs spliced within. Recorded in Matt and Kim's old apartment in Brooklyn, this album features bold sounds, bass, piano, synthesizers, and often hip-hop inspired drum beats. One of my favorite songs by them is on this album, titled "Overexposed," about how sometimes actions or events replay in your mind like the flash of a camera is burned into the backs of your eyelids.
Sidewalks is just as inspired by New York City as Their previous album, Grand. The song, "No Time for Cameras," stands out to me in particular because it reflects the urgency Matt and Kim have to live their lives to the fullest. It also speaks to me because in this age, even more so when the song was written in 2010, do we tend to record everything for memories, taking photos of everything from scenic views of the mountains to a stack of Belgium waffles, instead of stepping back for a minute to enjoy the moment.
Grand, which features one of Matt and Kim's most popular songs, "Daylight," is their second album. It was originally an underground success that ended up gaining popularity and putting Matt and Kim at the top of the charts. Not only is this a fantastic album, but you'll get the chance to hear some of Matt and Kim's first songs! While we don't have this album in our library system, ask us about ordering from out of state!
If you end up liking Matt and Kim as much as I do, you may even want to check out the vlog they post every Thursday called Matt and Kim Show Ya Stuff, where they talk about their lives as a band and also a couple, feature interesting videos of them exploring strange locations, and answer fan questions. From these you can really get the sense of the kind of people they are, always funny and kind.
You can check out their latest EP and watch it's music video on their website, and be sure to listen to some Matt and Kim before their show in St. Louis on March 27th.