Instead of one book for Five Star Friday, I'm featuring an author instead. Since the first of December is upon us, why not read a Charles Dickens story or two. Here I've outlined a few works to give you a better idea of what you may like to read.
A Christmas Carol
In the Victorian times, after Christmas fell out of favor in wealthier families, Dickens' story revived the holiday, even supplying the ideals of charity and goodwill. While this tale can be a great fireside story, it's also a ghost story. Ebenezer Scrooge, a miserly man who scoffs at the idea of a "Merry Christmas," while his very poor nephew and his family celebrate happily with the little they have. In the night, however, three ghosts visit Scrooge to try to change his ways before it's too late. While I'm sure you're familiar with A Christmas Carol, it would still make a great read on a snowy evening while you're all curled up by a fire this holiday. Or even watch the movie.
David Copperfield
David Copperfield, Charles' Dickens' own favorite of his novels, follows young David who has a happy childhood until his mother remarries a strict and abusive man who takes control of both her and David's lives, sending him away to a boarding school. After that, nothing is the same. Through this legendary tale, Dickens exposes society's injustices towards women and children, especially in impoverished situations. Although David experiences many losses, he finds kindness and love, even though he has to seek it out for himself.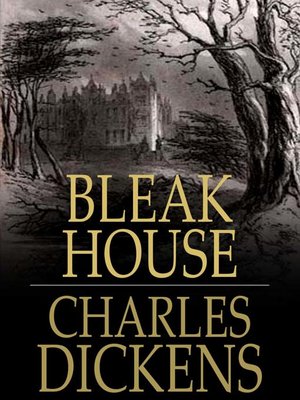 Bleak House
Taken away from her mother as an infant, young Esther knows nothing of her birth mother. Her aunt (who she doesn't even know is a relation) told her mother that she had died and raises her instead in order to give her mother a chance since Esther was born outside of marriage. Her mother marries a wealthier man without telling him about Esther. Eventually, Esther moves out to Bleak House with a new guardian to a man in a serious legal battle. The novel explores the class system, criticizes the court system, and the intricate lives that intersect.
Little Dorrit 
Little Dorrit follows the tale of Amy Dorrit trying to keep her family afloat while her father has been thrown in a debtor's prison. Arthur, the son of Amy's boss returns after spending 20 years in China. Soon, both Amy and Arthur discover a mystery between their two families that may be the source of all the Dorrit family troubles. This novel even pulls from Dickens' own memories of his father's incarceration in debtor's prison. Little Dorrit, however, is much more than a critique of the state of England, but a deep look into the characters and their intricate family lives.
You can also watch the BBC Masterpiece Classic version of it at home!
A few more titles: