Find some of the best free fun in the St. Louis Metro area with this handy list with dates, times, and links to events! We've broken it down into 2 categories, Fairs and Festivals and Attractions and Museums so read on to get some new ideas to mark onto your summer calendar or just fill in some free time before the busy Fall season begins!
Fairs and Festivals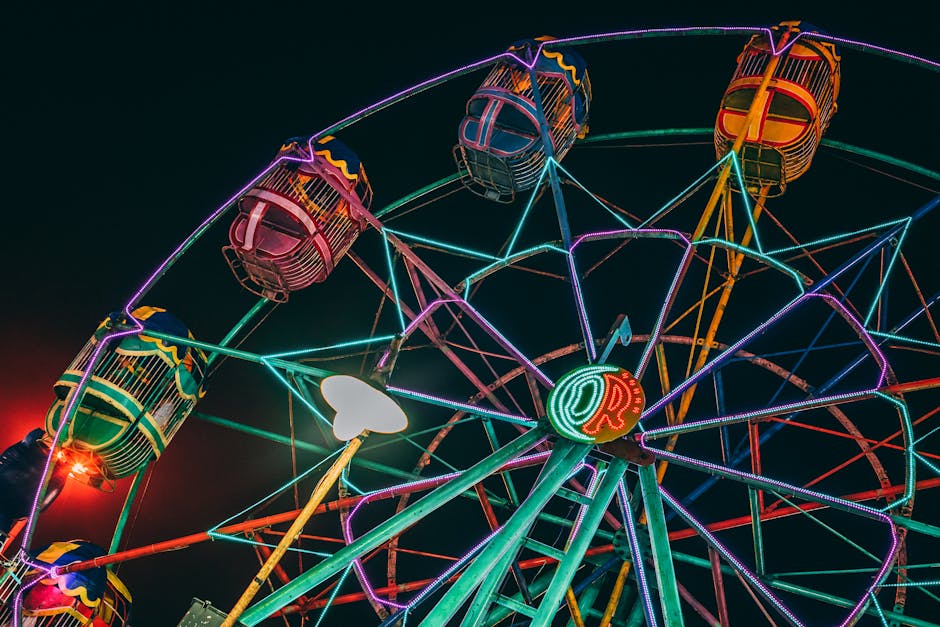 Coming August 17-18th is O'Fallon's own City Fest. A picnic for everyone. Although we don't have all the details. City Fest will have food vendors, games, and most likely carnival rides! On Friday, there will even be a parade at 5 pm. More information will be posted soon to the city's website.
Location: O'Fallon Community Park, 401 E 5th St, O'Fallon, IL
August 17 & 18th
Time: noon-10 pm
Pack a picnic, then around sunset, head to the Missouri Botanical Garden to listen to some local music at the Whitaker Music Festival. There are only two more festival dates, July 18th when Al Holliday and the East Side Rhythm Band will play, and July 25 with Dawn Weber and the Electro Funk Assembly. This is a great event for friends, couples, or families to attend! If you have kids, you can take get free entry to the Children's Garden from 5-7, before the show at 7.
Location: Missouri Botanical Garden, 4344 Shaw Blvd, St. Louis, MO
Time: Music starts at 7
Strange Folk Festival is one of my favorite fairs in the Metro Area. Founded in O'Fallon, this expansive craft fair has grown since it's first days over here. Full of local crafters, artists, tea-makers, jewelers, ceramists and more, you can shop around this dog-friendly fair with a meal, a snack, or adult beverage from the numerous vendors and food trucks, let kids play among the large toadstool house and outdoor games, or set up a picnic and listen to a band. Strange Folk really has it all. Be sure not to miss this new St. Louis tradition.
Location: Carondelet Park Whitewall, 3900 Holly Hills Blvd, St. Louis, MO
September 28th-30th
Time: Friday, 2pm-7pm | Saturday 10am-6pm | Sunday 10am-4pm
Another Fair to check out is Salute to the Art's in Fairview Heights. Master artists will sell their wares, paintings, ceramics, woodworking, and jewelry. They'll have food and drinks available as well as a craft area for kids to make their own masterpieces! If you visit the artisan guild tents, you can even watch local craftspeople making art right in front of you. Eat, drink, shop, and listen to music in Moody Park.
Location: Moody Park, 525 S Ruby Ln, Fairview Heights, IL 62208.
August 24th-26th
Time: 24th: 6-10 pm| 25th 10-8 pm | 26th: 11-5 pm
Attractions and Museums
Library Exploration
We may be biased, but we think the library is a great way to get out of the heat and into a new book! Come to O'Fallon Library or go on a library exploration to see what all our area libraries have to offer! Check out some, books, movies, or audiobooks for that summer road trip. Or you can even take a look at our calendar of events to see if one of our many programs suits you.
O'Fallon Family Sports Park Splash Pad
This one geared toward little ones, but the Sports Park Splash Pad is a great way to have a little fun in the water without actually swimming. If you haven't already been to the Splash Pad, you'll want to know that it's much more than a few fountains spurting water. This two-acre play area has a 6,000 square foot splash pad, equipped with lots of fun water features designed to keep you cool!
Location: O'Fallon Family Sports Park, 300 Oberbueferman Road
Time: Open Memorial Day weekend-Labor Day weekend, 10:30 am-7:30 pm, Monday-Sunday.
Even though it is hot out, this list would be incomplete without the St. Louis Zoo. Recently voted America's Best Free Attraction, the zoo boasts 90 acres of animal exhibits, attractions, shopping, and restaurants. Also, the resident cheetah, Bingwa gave birth to eight cubs, the largest number documented at a zoo. Still, it is warm out, and you may be worried about being outside in the heat, but the zoo has some great indoor facilities as well. You may have to walk to some, but you can check out the Insectarium, the Reptile House, The Primate House, the Bird House, or some of the cooler areas like the indoor penguin and puffin exhibit.
Location: Government Dr, St. Louis, MO 63110
Summer Hours: Monday-Thursday | 8-7 pm, Friday-Sunday | 8-7 pm
St. Louis is full of free attractions. If you want to stay indoors and learn something new, check out the Art Museum. Not only will you find paintings by the masters like Monet, Degas, and Van Gogh, but ancient art from around the world so you can learn a great deal about history as well. If you can, check out the temporary exhibit, Sunken Cities, that features lost Egyptian artifacts, or the Chinese Buddhist Art exhibit. There is something for everyone at the Art Museum.
Location: 1 Fine Arts Dr, St. Louis, MO 63110
Hours: Saturday, Sunday, Tuesday, Wednesday, and Thursday  10-5 pm, Friday  10-9 pm, closed Monday
If it's a nice day, explore Cahokia Mounds sprawling grounds, perhaps making the journey up to Monk's Mound, where you can even see the St. Louis Arch. If it's too hot to be out in the sun, you can visit the Interpretive Center museum and learn about how the people of the prehistoric Mississippian civilization of Cahokia built their ancient mound city. If you haven't been to Cahokia Mounds, be sure to check out this UNESCO World Heritage Site.
Location: 30 Ramey Street, Collinsville, IL
Hours: Grounds are open dawn-dusk, Interpretive Center is open Wednesday-Sundays | 9-5 pm
Learn about O'Fallon's founding history, local St. Ellen's Coal Mine, and local heroes and legends. The O'Fallon Historical Society also keeps up a local monument, the Scale House at 214 East First Street, that was built in 1907 for the weigh-master in charge of the railroad depot's scale. It is now a micro museum you can visit for free!
Location: 101 W State St, O'Fallon, IL
Hours: Wednesday, Friday, and Saturday | 1-4 pm

Learn about St. Louis' rich roots from the 1904 World's Fair to Civil Rights History. The History Museum is just another great place to explore the many exhibits. Or you can take kids to one of the many storytelling hours or craft events. The Museum even has a hands-on learning clubhouse where kids can act out history, complete with costumes, props, and play area.
Location: 5700 Lindell Blvd, St. Louis, MO
Hours: Open daily, 10-5 pm
Experience science demonstrations, learn about dinosaurs, space travel, tornados, nature, and architecture all in one place. Build the St. Louis Arch out of blocks, learn how skyscrapers are made, and discover how our planet's water systems work through hands-on displays. You can even play science-fueled games in the in the Science Center to have fun and learn at the same time. While the Science Center is geared towards kids, even adults will have fun and learn something new here.
Location: 5050 Oakland Ave, St. Louis, MO
Hours: Monday-Friday | 9:30-5 pm, Saturday | 9:30-5:30 pm, Sunday | 11-5:30 pm