Celebrate Black History Month by reading these children's books!
"Little Leaders: Bold Women in Black History" by Vashti Harrison
Ages 8-12
In this beautifully illustrated book, Vashti Harrison shares 40 different stories of amazing black women portrayed by little little girls in order for children to be able to see themselves doing great things. The artwork alone is sure to inspire. "Little Leaders" is a great introductory to biographies. When combined with these captivating stories, this book becomes a must read.
"Hey Black Child" by Useni Eugene Perkins
Ages 0-7
This lyrical poem celebrates black children and seeks to inspire kids to learn and do everything they can to dream big and achieve their goals. This is a great book to inspire kids to think about what they want to do, what they like to do, and how they can make the most of their talents and abilities, even while they learn about new ones.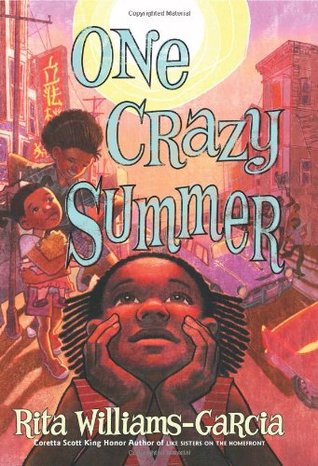 One Crazy Summer by Rita Williams-Garcia
Ages 8-12
Delphine and her two younger sisters must travel from Brooklyn to Oakland, California to spend time with their mother, an artist and poet, who resents their visit. Instead of taking the sisters to Disney Land, their mother send them to a Black Panther summer camp. This historical fiction book takes place during the summer of 1968, has a vibrant cast of characters, and a civil rights angle, which makes it great for middle-grade readers.
Also check out it's two accompanying books:
 P.S. Be Eleven
Follow Delphine and her sisters as she struggles to be a good role model for her sister while also trying to still be a kid. Back in Brooklyn, Delphine writes to her mother for advice, but her mother always writes at the end, p.s. be eleven.
Gone Crazy in Alabama
The sisters are sent off to their grandmother and great grandmother. There, Delphine discovers a rift between their great grandmother and her half-sister and only through tragedy, does Delphine discover the bonds of family.